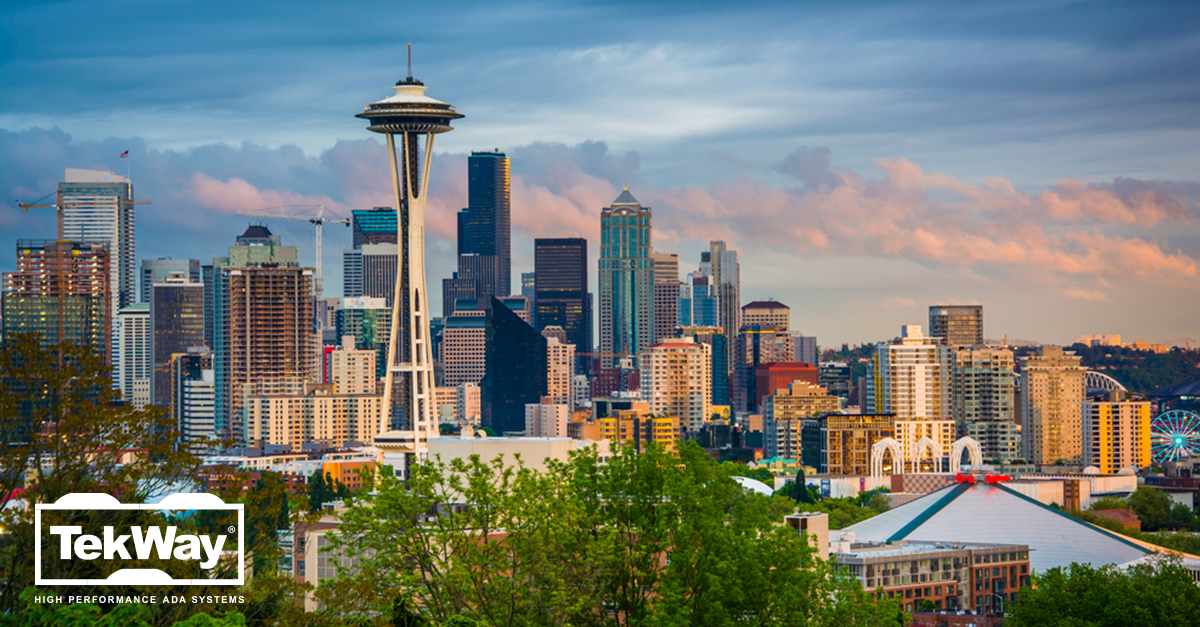 4 of the best US cities for the visually impaired
When you're visually impaired, finding a place to live can be a challenge. It's not enough to be able to get around in a particular place: There needs to be jobs available, accessible buildings and sidewalks, a well-organized transit system, and, hopefully, recreational things to do.
While it can be tough to find cities that are well suited for the visually impaired as well as a fun place to live, there are many areas in the United States that match exactly that description. In no particular order, here are 4 of the best US cities for the visually impaired.
1. Seattle, WA
Seattle is home to many facilities that provide services for the blind and visually impaired, such as SightConnection, Heritage for the Blind of Seattle, The Lighthouse for the Blind, and the Washington State Department of Services for the Blind. Much of the city is walkable and there are transportation options available for the colder months.
It's important to note that the cost of living in Seattle is higher than in other areas of the United States, so while it might be a great place to live in terms of accessibility, it might be out of reach for some in terms of affordability. Still, the costs may be worth it when you factor in access to resources, the accessibility of the city, and the vibrant arts and culture.
2. Louisville, KY
With an active and growing cultural scene as well as a large visually impaired population, Louisville is a great place to live for those who enjoy getting out and trying new things. It's a significant city that doesn't feel claustrophobic, and it's more affordable than other nearby metropolitan areas such as Nashville.
Louisville is home to the American Printing House for the Blind as well as the Center for Accessible Living, so there are plenty of resources and educated people available if you should need any help. It has a convenient transit system as well as crosswalks with voice prompts to make it easy to get around.
3. Washington, D.C.
When it comes to transit, Washington, DC. has one of the best systems in the country. With trains and buses galore, getting around is as easy – you simply need to know where you want to go. There are many museums and historical sites in the area as well as parks, venues, restaurants, and more. With plenty of free activities, it's easy to find something fun to do.
Winters in D.C. are not as harsh as other northern states such as New York or Minnesota, and the city itself is very pedestrian-friendly. It might be crowded, but the abundance of people means that help is always available should you need it.
4. Chapel Hill, NC
Chapel Hill is a college town, which is partly what makes it such a great place for the visually impaired. The city is extremely walkable and has a reliable transit system in place that benefits students as well as those with a visual disability. There are plenty of restaurants, museums, and concert venues for entertainment, and a great live music scene for those who love the nightlife.
North Carolina has a Division of Services for the Blind that provides resources for those with limited or no vision. In addition, the weather in North Carolina remains relatively mild during winter with few snowy days, making it easier to get around throughout the year.
Whether you prefer the South or enjoy the cold weather, there's a place on this list for you. While it might take a little research to find a city that suits your lifestyle, there are many places in the United States where those with visual impairments can get around and have fun.